The #1 Bestselling Outdoor Product of 2021…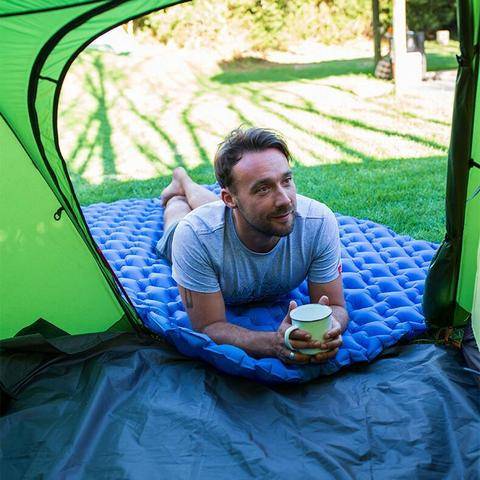 Are you literally tired from camping on cold, rocky, or rough terrain? When you're in the outdoors, restorative rest is utmost essential! Now, getting your beauty sleep while camping is possible with the Mattress™. Sleep like a baby on our 2.2-inch-thick camping mat and tackle the day to come!
Why Do You Need a Mattress?
A Mattress is an essential piece of gear in the great outdoors. Not only is it extremely durable and ultra lightweight, but also provides maximum comfort and cold protection. It features a built-in pillow to provide a great night sleep, just like in your own bed. 
To say the least, the Mattress™ offers these valuable benefits:
Maximum Comfort All Night Long

Warmth, Convenience & Topnotch Portability

Setup & Pack Away in Seconds

Puncture Resistant, Tear Resistant & Waterproof
Buy one Now, Use it Forever!
If you're looking to invest in a sleeping mattress for the great outdoors, look no further. Hundreds of hours of research and testing have led to the design of the Mattress™, which rises just a couple of inches off the ground. Counterintuitively, our pad is more comfortable,  more durable and warmer than full-size home air mattresses.
Definitely A Must-Have for every adventure!
You don't have to go on an overnight backpacking trip to enjoy the comfort and portability of our Mattress™. You can use it anywhere, anytime, such as at the beach, lake, park or even as simple as your own backyard. 
Extremely Durable: As hikers & campers ourselves, we were sick and tired of having mats pop on us! This is why we made sure the mattress we created wasn't going to do so… We use durable dual-layered material for ultimate resistance.

Ultra Lightweight: The typical outdoor mattress weighs 1-2kg / 2-4lbs! Ridiculous. With a finished product weight of only 500 grams / 1.1 lbs, our goal was to minimize the weight of our mattress as much as possible. 

Super Compact: Get rid of that bulky sleeping mattress swinging around on the side as you walk. Experience true convenience with the Mattress, which is as small as a water-bottle when folded up. So small, you might forget you even packed it!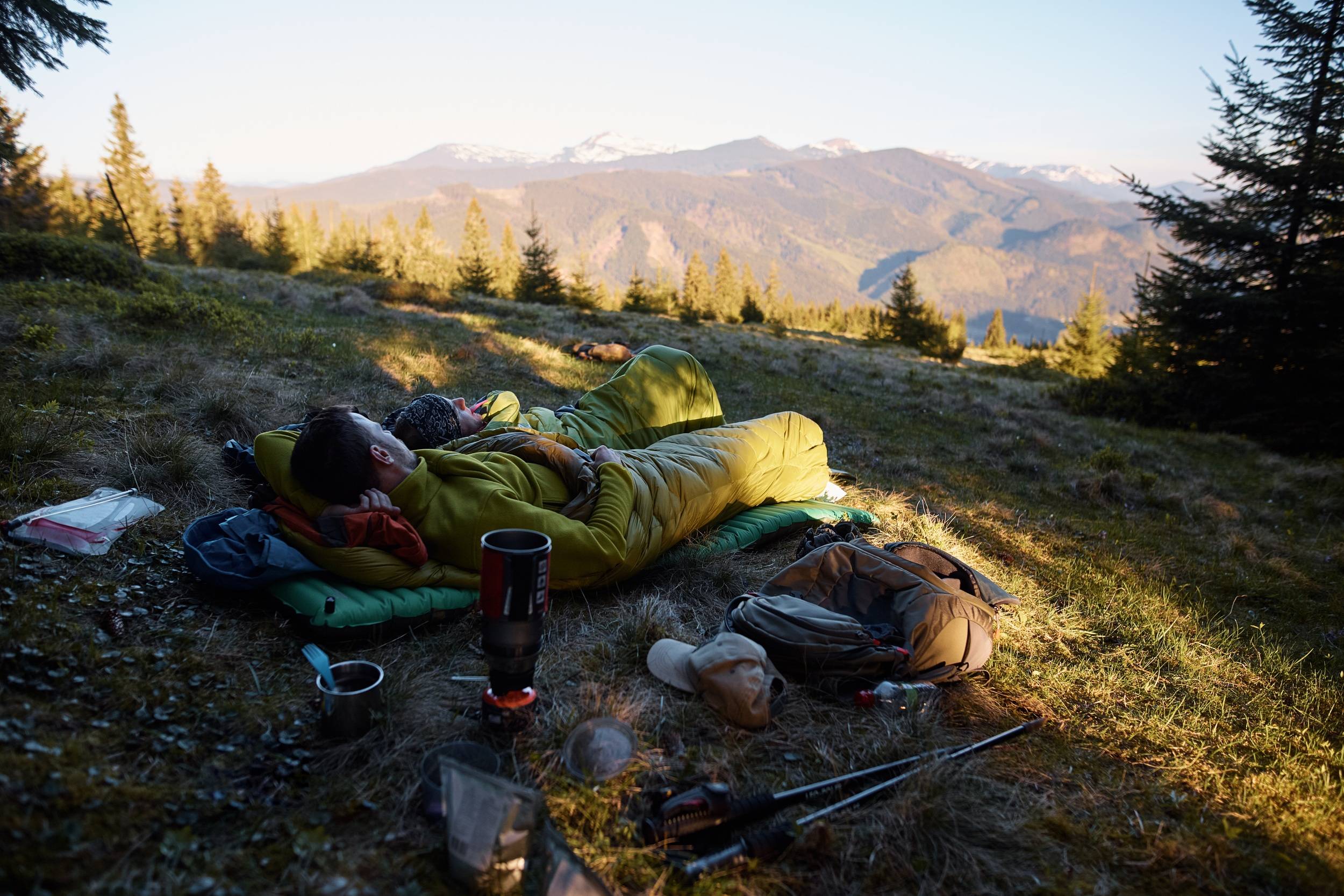 Bed-Like Comfort: Do you suffer from backache and neck pain every time you go camping? We certainly did… Which is why we rigorously tested the comfort of our mattress with thousands of people until it was certain to be one of the most comfortable rated mattresses ever. Designed with 144 insulated flexible air cells that contour to the exact shape of your body, the expert design of this pad will help you achieve a comfortable nights sleep no matter where you are.

Cold Protection: Your body absorbs the cold 10x faster from the ground than it does from surrounding cold air. So when camping, the last thing you want is a mattress that does this too. That is why we have an ergonomically designed, multi-layer system inside our mats to ensure absolutely minimal heat will be passed from you to the ground, achieving a 4.2 R-value.

 Built-In Pillow: The top of the mattress is padded in the shape of a pillow to provide a proper cushion for your head and neck, which is critical to your comfort and a good nights sleep.
Sleep in Comfort Anywhere
Picking a top-notch Outdoor Mattress is not only critical for comfort, but also for warmth, insulating your body from the cold ground. We've researched and tested hundreds of sleeping mats before deciding to create the Mattress™, the most comfortable, lightweight and durable sleeping pad on the market. Camping, backpacking, hiking, trekking or mountaineering? This mattress is for you.
Hitorhike innovative sleeping pad fast filling air bag camping mat inflatable mattress with pillow life rescue 550g cushion pad
Production Description
name: Air Mattress
Material: Nylon TPU Seal Coating
weight: about 550g
color: green, orange, blue
Size Before Filling: 26 * 10 cm (long * wide)
Size After Filling: 190 * 60 * 5 cm (long * wide * thick)
Package List: 1 * Air Mattress 1 * Storage bag
Selling point
1. Easy to inflate with 5-10 breaths and deflate within one second by open valve
2. 190 * 60 *CM larger size suitable for most people – back, side, stomach sleepers
3. Size After Filling: 190 * 60 * 5 cm(long*wide*thick), weight only 450g,get rid of heavy backpack
4. Waterproof material isolate moisture, keep you warm and easy to clean
5.There's a patch fabric to protect HITORHIKE sleeping pad when there's a hole to
avoid air leakage.
6.Comfortable and Reliable:Comfort and no leak is the priority,with air-support cells design to limit air movement and heat loss.The cubed surface design fits the body's natural curves,whether you sleep on this on your back,sides or stomach,you can always feel comfortable. The specially designed Two Way Valve prevent the air leak,so there's no worry about get up and inflate it in the middle of the night, just have a good sleep.
7.Ultralight and Durable: Premium ultralight Ripstop Nylon fabric and extruded TPU Lamination,no any chemical smell.(R-Value: 1.3) It gives you a durable sleeping pad,no worry about sharp stone or branch. Weigh only 510g, our Camping Pad is easy to carry and perfect for your tent and hammock.
Warranty
180 DAYS NO-QUESTION ASK RETURN AND ONE YEAR WARRANTY. If you are dissatisfied in any way, contact us to return it for replacement or 100% refund
Finally thank you so much for choosing HITORHIKE!
Any question about the quality of the product,
Please contact the sales at any time.
We are committed to providing the best pre-sales and after-sales service.
Hope you will be satisfied with it.
Your trust is the most important for us!